グローバル社会に生きる私たちにとって留学生が見た日本を知るのも就活に役立つかも知れませんね。就活の気分転換にどうぞ。Nhiさんも就活TV学生カフェのグローバルサポーターです。
Vol.1 JAPAN THROUGH MY EYES
On 21st October 2019, I got on a plane that would take me to Japan, a completely new horizon to my 18-year-old self. That decision was driven by my innate love of adventure and anticipation of new things to learn. In this piece of writing, I will discuss what I love about Japan, which aspects I want to understand more, and finally, how Japan has influenced my personal growth as a teenager.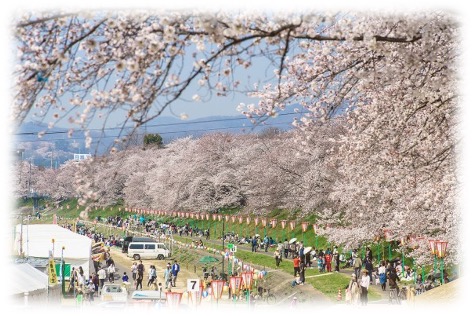 The attachment between Japan and me was not love at first sight. It was a slow process of me opening up to absorb its beauty. Japan has four seasons in a year with distinct weather conditions and scenic views, which is very different from the tropical southern Vietnam where I grew up with mostly sunny days and a short period of rain season. Here, I gradually learn to appreciate the subtle melancholy of autumn, the snow and freezing cold winds of winter, the romantic sight of sakura petals falling in spring, and then the hot summer days when air-conditioners become everyone's friend. When it comes to work ethic, the Japanese have a unique approach. Although my knowledge and experience are not adequate to ensure a sound judgment, it appears to me that Japanese people believe in the power of relentless effort and value group representation over individuality. Every worker is expected to do their best, strive to play their delegated part efficiently, and make sacrifices when necessary. Japan's obsession with service excellence has earned its products a worldwide reputation of reliability and durability. Personally, I love Japan wristwatches and dexterous hand-made products. Whereas people in the West cherish individualism and novel approaches to life, in Japan collective performance and self-control are highly esteemed. Difference adds flavor to life, and I doubt there is an objective yardstick to judge which is better when it comes to the realm of culture. The third thing I admire about Japan is its focus on physical exercise. It is very common to see many people, from seven-year-old children to senior citizens, jogging around enthusiastically even under very harsh weather conditions. I once saw a group of elementary school children exercising under the winter snow with their mentor, which is amazing. This love for physical workouts adds greatly to the Japanese impressive longevity, I think. I was inspired to buy a set of jogging clothes a few months ago, but winter soon came, and I found myself engulfing in my cozy blanket instead. When spring comes, I want to go jogging again.
One year and a half is a relatively short time to assimilate into a new culture, and there remain many things to learn. Communication, for example, is still an intriguing area to me. A conversation in Japan seems to consist of many rules (both explicit and unspoken ones), rituals, and a certain degree of ambiguity that can be confusing to foreigners. I guess this phenomenon results from the overarching influence of Confucianism on Japanese culture. Ki wo yomeru, a phrase referring to the ability to "read the atmosphere, or energy" of those around you and adjust your conversation rhythm accordingly is a concept I find interesting. The purpose here is to make everyone participating in the conversation feel good, at least on the surface, and ensure the work is done smoothly without much resistance. Harmless white lies and the compromise of authentic opinion can be employed to avoid conflicts. However, it comes with a cost. A lack of motivation for innovation in work and difficulty forming genuine human connections are two things that come to mind. Regarding the latter, I think it is important to find a way to address this issue because it greatly decides people's happiness and fulfillment in life. The pressure on people to look good and the taboos surrounding mental health issues (loneliness, depression…) have made it difficult for people to open up and receive the sympathy and support necessary to overcome hard times in life.
Besides, a stressful professional life may indirectly discourage young people to engage in intimate relationships, which results in loneliness and an increased likelihood of having to grow old without a partner. More and more people are adopting pets (dogs, cats, hamsters, birds…) to keep company. Japan, as well as any other country, has its own set of social issues resulting from various historical, political, and geographical forces. Since I am living here, I will try to get to know the many facets of Japan better in the time to come.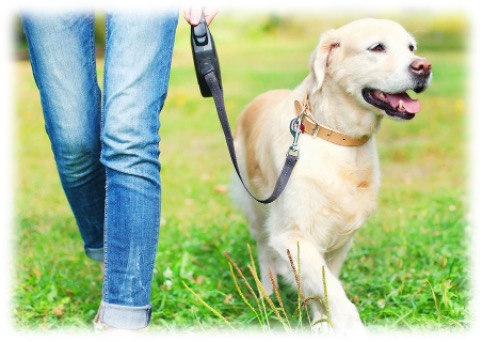 If somebody asked me: "Do you regret coming to Japan?", my short answer is "No". Growing up, I spent most of my childhood idling the time away with naughty mischiefs and mindlessly passing through schoolwork. My parents only wanted good school reports, so I was exempt from hard labor work and therefore unaware of the harsh realities of life. My stay in Japan has helped prepare me for a more independent and responsible life. Working part-time jobs to pay the bills every month makes me aware of the importance of money and the virtue of hard work. The detail-orientation and impressive work ethic of the people around compels me to practice resilience and responsibility. New friends from different cultures nurture empathy in my heart. Living alone teaches me the importance of self-care and healthy ways of dealing with loneliness. Engagement in new activities helps me learn to accept myself as well as other people, to judge less, understand more, and then find ways to help.
It is impossible to fully discuss the various facets of life in Japan in this relatively short piece of writing, but I hope I have painted an overall picture of my life in Japan, based on personal observations and contemplation. Many of you may have different observations and sentiments, but I hope each of us can do our best every day and find ways to make our stay in Okayama, Japan a meaningful experience.